History in Context: Approaching Education with Nuance and Empathy
By R.W.L., a community member
What is the essence of education?
What does it mean to question and stress-test our beliefs?
What does it mean to have a dialogue, and how far can we go before committing heresy against our society's fundamental beliefs surrounding the world?
These are eternal questions and a massive responsibility that educators grapple with every day, as education holds the potential to uplift and derail our society. Education is an essentially contested concept, meaning that there is no one true answer to these questions. It can be—and is—endlessly debated and picked apart.
In Texas, a law was recently passed that restricts lessons and discussions in history and civics, placing limitations on how teachers can discuss racism and sexism in their classrooms and encouraging teachers to stay away from topics deemed too "controversial" for the classroom. Educators in Texas have already begun removing some parts of their lessons that are vulnerable to crackdown under the new law—many curbing any activities dealing with civil discourse out of an abundance of caution.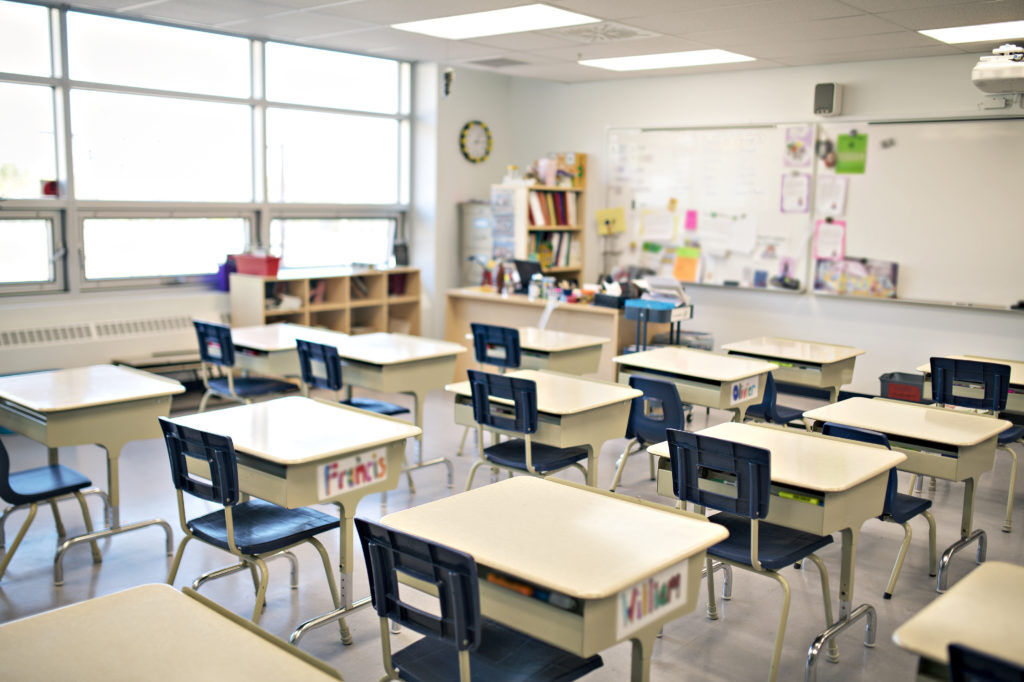 One section of the law, mandating that teachers who "choose to discuss current events or widely debated and currently controversial issues of public policy or social affairs" should "strive to explore such issues from diverse and contending perspectives without giving deference to any one perspective," has come under scrutiny recently after one school administrator told teachers that books on the Holocaust had to be balanced with books containing "opposing" perspectives.
The administrator invoked the new Texas law, saying in a meeting with elementary school teachers:"
"Just try to remember the concepts of (Texas House Bill) 3979. And make sure that if you have a book on the Holocaust, that you [also] have one that has opposing, that has other perspectives."
Though the superintendent released a statement clarifying that the district "[recognizes] there are not two sides of the Holocaust" after widespread outrage, the entire incident reveals the ripple effects of restricting honest discussions of race and history in the classroom by introducing a false both sides-ism—and how that can be detrimental to all students, and especially those most often feeling marginalized in learning environments.
Any good history or civics teacher realizes that students will have a wide range of views on most topics and that their diverse ideas should be encouraged and challenged. Discussion is the bedrock of a free society, and schools are the bedrock of our community!
But the Texas law, which attempted to set black and white boundaries on discussions of controversial topics, perpetrated an environment of fear and confusion, creating excessive caution in which the incident in that school district occurred—excessive caution that led to an obviously backward way of thinking!
The broader point here is that nuance in education is key, and too many of us here today—as fellow countrymen and as employees of this school district—are either too afraid or too willfully ignorant to incorporate nuance to the detriment of the future of our country.
There are ways to teach history and controversial topics that both leave room for discussion and take into account the wellbeing of students who are vulnerable to harm. And the onus must be placed on recruiting and maintaining quality educators, providing them with the tools necessary to succeed, and ensuring that empathy and compassion in academics remain a top priority. #IAmForChange because educators should be empowered to make sense of today's world through history with empathy, candor, and dialogue—and most importantly, without fear. I am hoping that this school board and administration share these same goals.
Without nuance, we become ideological. And when we become so attached to ideology and prejudices based on those, we lose sight of those most impacted and left vulnerable by the decisions made in the classroom: the students. 
---
Interested in being featured? Click here for more information, or email us at naforchange@gmail.com or DM us on Instagram or Facebook. If requested, we have many measures and safeguards in place to protect an author's identity and ensure the voice of the author may speak without fear.
###