This Is America
By R. Mendax, a student
On January 6, the world–and our country–saw a noose erected on the grounds of the US Capitol. As the scene unfolded, we witnessed–in real-time–the desecration of America's temple of democracy. It was a direct affront to, in addition to the immediate political crisis, the heart of what makes our country great: our strength through diversity.
The steady drip-drip of photos from inside the Capitol building showed vile bigotry and pandemonium. A man wearing a shirt with the words Camp Auschwitz on the front, and Camp Staff on the back; another wearing a shirt with the phrase "6 Million Wasn't Enough", a reference to the six million Jews killed during the Holocaust; a Confederate flag flown just outside the Senate chamber. I am sure that the events that transpired that day will have deep implications for our country, yet what most forcefully struck me was the arrogance displayed in parading naked hatred–hatred, literally scrambling through the Capitol complex.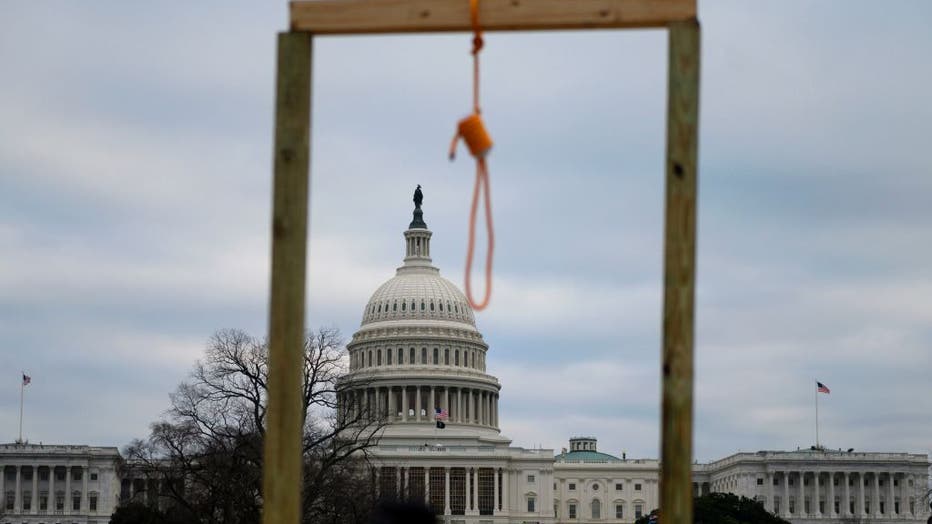 That is America. And for me, that is a tough pill to swallow. But just as we are great, we are also incredibly flawed.
And it is incumbent upon all of us to face this truth.
Where do these people come from? Where did they go? How were they raised to believe such an appalling creed? How do we explain this event to our children after we tell them stories about the promise of the American possibility?
These are all questions that we, as Americans, must seriously grapple with. These are all issues that we, as Americans, must face together and solve together.
Among the crises we face is a crisis of attention.
By leaving issues that one would believe are innately human nature in the periphery, we allow the most fundamental and complex concepts of our time needed to create a generation of functioning leaders–concepts like empathy, understanding, justice, and candor–to be left unchecked.
By trafficking in misinformation and conspiracy theories, people are sucked into echo chambers that reinforce dangerous beliefs. Let us not forget that these effects left 5 people dead, and that it leaves many more hurt, misrepresented, and in danger throughout our communities.
The images on display in every household on January 6 reached the eyes of young Black Americans, young Jewish Americans, feeling the never-ending sting of racism and prejudice in the country they call home. They were reminded that some people in this country still–after so much strife and "progress"–do not respect their dignity and culture as a human being. The images of a man with horns at the dais of the Senate chamber will forever be with me, as it will forever be with all who were watching.
All of us experienced trauma as a nation of individuals, indignant at the siege on our constitutional process; yet, for people of color and minorities who are often targeted by extremist groups, the trauma is two-fold, as it brings to light the painful reality of where they stand in today's America.
But, in the spirit of American grit, there is a resounding beacon of hope emanating from all corners of our community, forever alight like an eternal flame. That hope lies in bold and decisive action, accountability, and empathy. This hope lies not just in executive action, a council proclamation, or a dinner, but by wholesale and intersectional systemic action coupled with individual commitment.
#IAmForChange because I am a keeper of the flame, and inspire others to do so.
January 6 is a day that will live in infamy. It was a wake-up call. Let us heed its call and pay attention before we follow the path that leads history to repeat itself–to our own and our country's inheritors' great detriment.
---
###
Interested in being featured? Click here for more information, or email us at contact@naforchange.org or DM us on Instagram or Facebook. If requested, we have many measures and safeguards in place to protect an author's identity and ensure the voice of the author may speak without fear.